Alex Zupancic formed LCTG in 2014 with the intention of creating establishments where every individual from every stroke of life feels welcome. "I have always enjoyed watching a sporting event at a tavern that has good food, an energetic environment, and that's what I want to provide to my customers." Alex Zupancic
3553 N. Southport Ave. Chicago, IL 60657 Phone: (773) 325-0123
This location was a butcher shop for nearly half a century and inspired the name. It resides in the Southport Corridor strip of bar and restaurants. The bar has one of the biggest beer selections in Chicago with 115 beers (80 on draft.) The Butcher's Tap is known for its Chicago charm, gastropub food, and the best environment in Chicago to watch a ball game!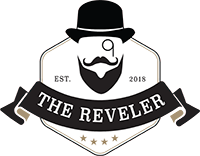 1958 W Roscoe St, Chicago, IL 60657 Phone: (773) 248-9523
This massive sports bar is over 7,000 square feet of gorgeous wood wainscoting, enormous outdoor patio and plenty of rooms for private parties. The bar is dedicated to William Selig, who wrote the first silent film produced in Chicago called "The Reveler," William's film studio was located in the great neighborhood of Roscoe Village. His famous silent film is "The Reveler" and we are proud to bear its name! Enjoy a gastropub menu, plenty of TV's to watch a game and plenty of great neighborhood residence to share some laughs with.
726 W Grand Ave, Chicago, IL 60654 Phone: (312) 766-4146
This southern themed bar dates back to the whiskey rebellion era. The bar was formed in the spirit of every walk of life coming together to enjoy some spirits as they did when fighting the whiskey tax, which became known as the whiskey rebellion. Come in as you are and enjoy the friendly environment, outdoor patio in back, and over 600 bottle of liquor!
Full Shilling Public House
3724 N. Clark St. Chicago, IL 60613 Phone: (773) 248-3330
This is a Wrigleyville sports bar that has operated as a bar for over a century. This staple of Wrigleyville is one of the last few remaining original bars from back in the day. Known as a local hangout for neighborhood locals, it's a great spot to mingle with true Chicagoans.
Clover Sports and Leisure
722 W Grand Ave, Chicago, IL 60654 Phone: (312) 344-1934
Clover has been a staple in Chicago for over 10 years. It has been a local Irish tavern for everyone who is looking to make friends and enjoy an amazing environment. It's always a party at Clover, so be ready to enjoy your time and make new friends by the end of the night!
3714 N Clark St, Chicago, IL 60613 Phone: (773) 477-3400
Trace is proud to be Last Call Tavern Groups late night bar located in Wrigleyville. With its late hour license, it is open till 4am on Friday's and 5am on Saturdays. Since it's opening in 2001, trace caters to anyone who's looking to keep the party going after the bars close. Come enjoys the late night festivities!
Willie Lill's-Coming Soon
433 W Diversey Pkwy, Chicago, IL 60614
This location opens in the Spring of 2023 and is named for a determined man who walked over 300 miles from Louisville, KY to Chicago to bring his southern and country charm into the big city. Willie struck it big when he partnered with Michael Diversey and started what would be the largest brewing and distillery business in Chicago!
Come See What Makes Last Call Tavern Group Unique
To find out more about Last Call Tavern Group locations, come on in and try some of our amazing food and drinks!